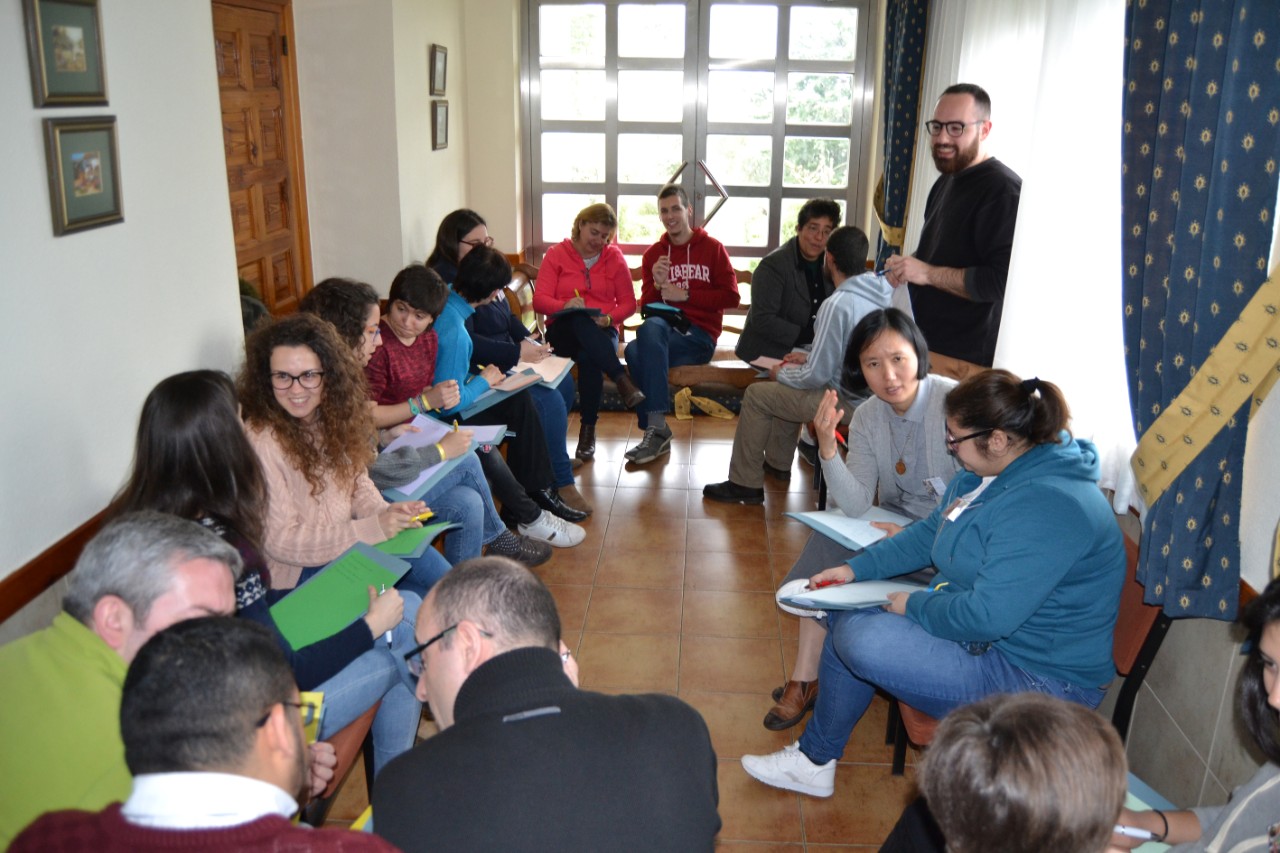 Spain: Preparations for the Extraordinary Missionary Month
OMPRESS-MADRID (12-03-19) - Last October, the Pontifical Mission Societies National Office of Spain set up a commission for the Extraordinary Missionary Month next October, called by Pope Francis.
The commission wants to represent the entire missionary reality of Spain whose members are: a layman belonging to the association of lay missionaries; a nun representing the Coordination Service of Missionary Animation; a diocesan priest from the Spanish Institute of Foreign Missions; two theologians from the University of Northern Spain in Burgos and another from the Ecclesiastical University of San Dámaso in Madrid; a diocesan director of the Pontifical Societies; two representatives of the Pontifical Mission Societies National Office, together with the National Director.
Thus far, three meetings have been held that were used to plan the development of the preparation activities at the national level for this important event of the missionary Church. The missionary publications of the Pontifical Mission Societies have dedicated wide coverage of information to promote this event, from the magazine "Misioneros Tercer Milenio" to the publication of the Missionary Childhood dedicated to children, "Gesto," and also to youth, "Supergesto."
Convening this Extraordinary Missionary Month, Pope Francis indicated that it should be prepared "especially by raising awareness among the particular Churches." Many initiatives have been developed in the Spanish dioceses, including missionary exhibitions in Vitoria and Granada. There are vigils and regular missionary prayers, such as those that take place in Zaragoza and Valencia, children gatherings with Baptism and Sent as witnesses in Seville, Zamora and Ciudad Real as well as missionary song festivals that will take place in Badajoz, Logroño and Santander.
As for the youth, the "Javieradas" from the Diocese of Pamplona-Tudela stand out, as well as other pilgrimages that will take place from different dioceses to Javier, the birthplace of Saint Francis Xavier, patron saint of missions. Missionary marches, such as that of Córdoba, will also take on special characteristics of the Extraordinary Missionary Month. However, the main event with missionary enthusiasm for young people will be the young missionaries meeting that will take place May 3-5 in El Escorial, Madrid.