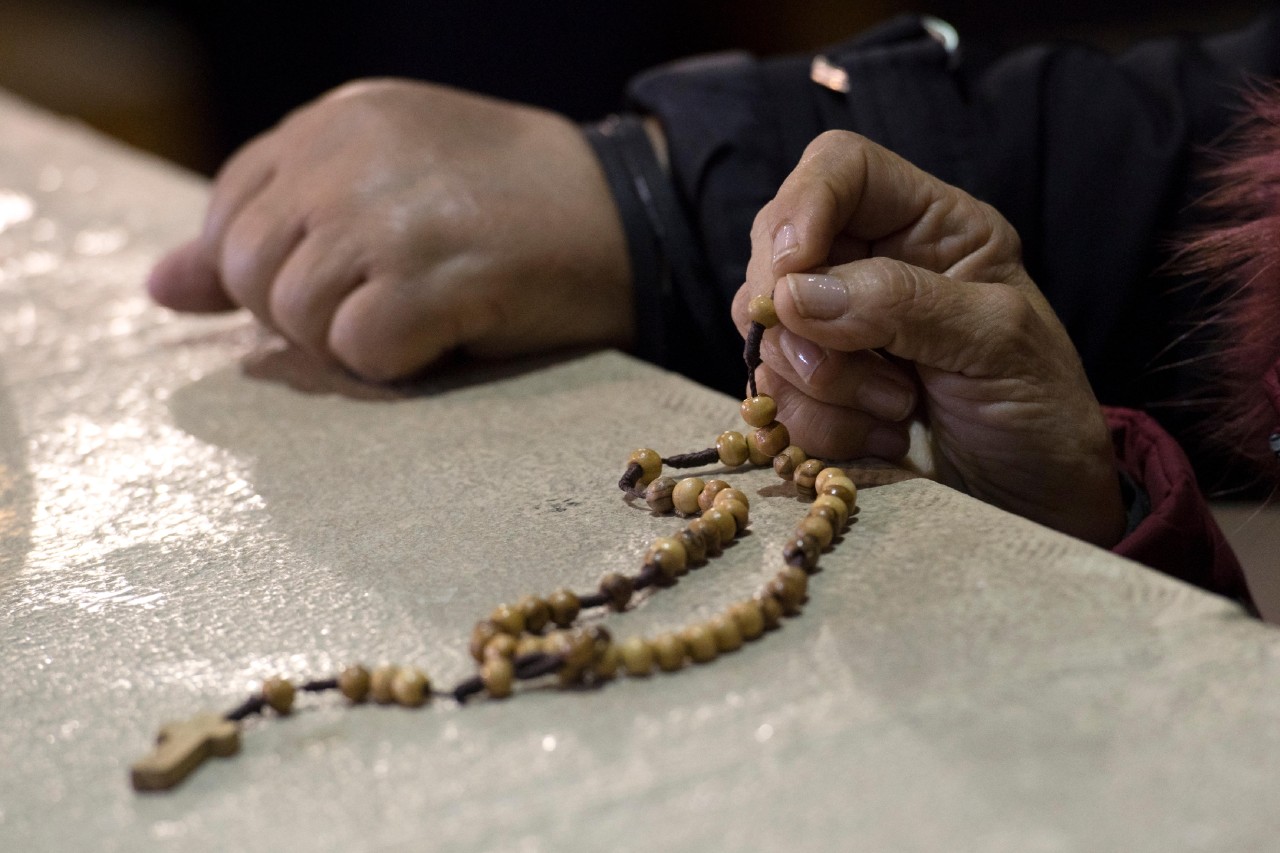 The Missionary Rosary
The Missionary Rosary is now available as the month of May is approaching, which is the fruit of the spiritual genius of Venerable Pauline Marie Jaricot, founder of the Missionary Work of the Propagation of the Faith that gave way to the Living Rosary by organizing friends and collaborators in groups of 15 people, according to the number of Mysteries of the Rosary at that time. Each member committed himself to pray a daily decade of the Rosary and to meditate on one Mystery a day for a whole month. In this way the entire Rosary was prayed daily and all 15 Mysteries were meditated on by each group. The prayer of the Rosary is thus a "living" reality in support of the Mission of the Church to proclaim the Good News, in particular to people who had not yet heard of it. The apostolic effort of Jesus' missionaries throughout the whole world has been supported by the prayer of the Living Rosary.

The missionary Rosary is offered to everyone to pray in May and then again in view of the Missionary Month October 2019, during which Our Lady of the Rosary is celebrated on October 7th. The outline of the Rosary is as follows: Proclamation of the Mystery; Missionary Intention of Prayer; Reading of the Gospel or another passage from Sacred Scripture; A testimony to the Mission or a spiritual commentary on the Church Fathers or a text of reflection on the Mystery to be prayed or on the Missionary Intention (MMSOTT2019 Guide and website www.october2019.va); Our Father; 10 Hail Mary's; Glory; Remembrance of the Dead.
The prayer is the soul and the foundation of the mission of the Church: to support the apostolic effort of the missionaries of Jesus scattered throughout the whole world. Thus we are proposing the Living Rosary which is still practiced today in many parts of the world, with groups consisting of 20 people that includes the new luminous mysteries, established by the Holy Father John Paul II.