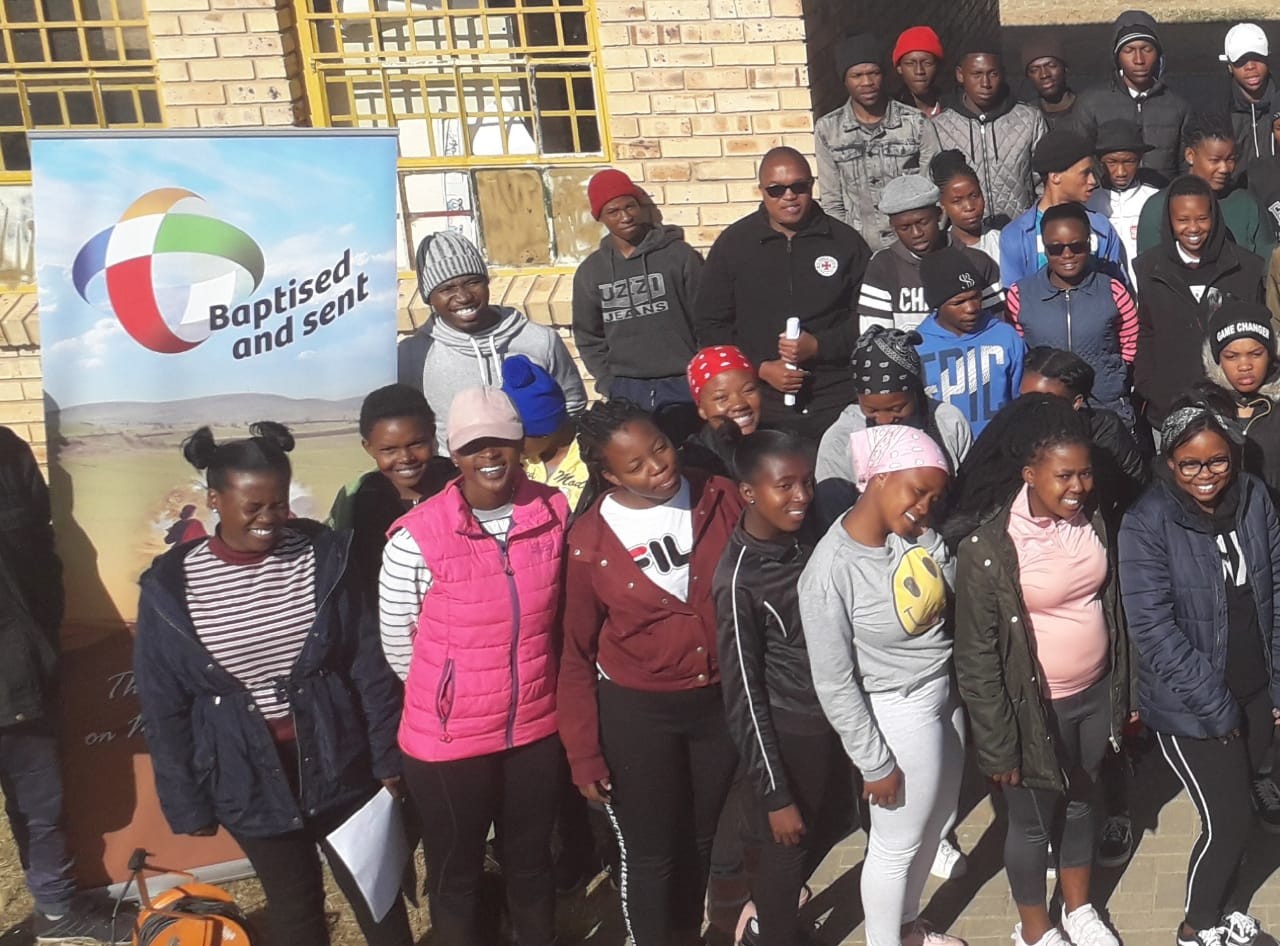 Southern Deanery: Youth Week, Bethlehem Diocese, South
The Southern Deanery of the Diocese of Bethlehem annually have a Youth Week whereby youth from 16-25 years old gather and be together as young people with their chaplain. The Deanery Chaplain Very Rev. Fr. Mosebetsi Mokoena, the Vicar general of Bethlehem is a chaplain of the deanery. Presently he is the Parish Priest of Ladybrand. There are four parishes in this deanery; namely, Ladybrand (Fr. Mosebetsi), Clocolan (Fr. Cyprian); Fickburg (Fr. Valentine MSP) and Fouriesburg (Msgr. Gregory Van Dyk). The young people will have different topics for the whole week, closing with a Gala Dinner having the Guest Speaker to address them.
Fr Sakhi Mofokeng was invited to speak about Youth and the Mission including Youth and Marriage. The coming event of the Extraordinary Missionary Month with the theme Baptised and Sent - The Church of Christ on Mission in the World was presented. Most of those present remembered their years, months and dates of baptism., thanks to Bishop Jan de Groef and Youth Office who made sure that the information is given. Young people were reminded of their role in mission. To be evangelised so that they evangelise others. They were encouraged to take part in contributing to PMS since the collection is taken from September to October.
Fr. Gordon Rees mccj
National Director Missio SACBC /PMS SA
Botswana & e Swatini.