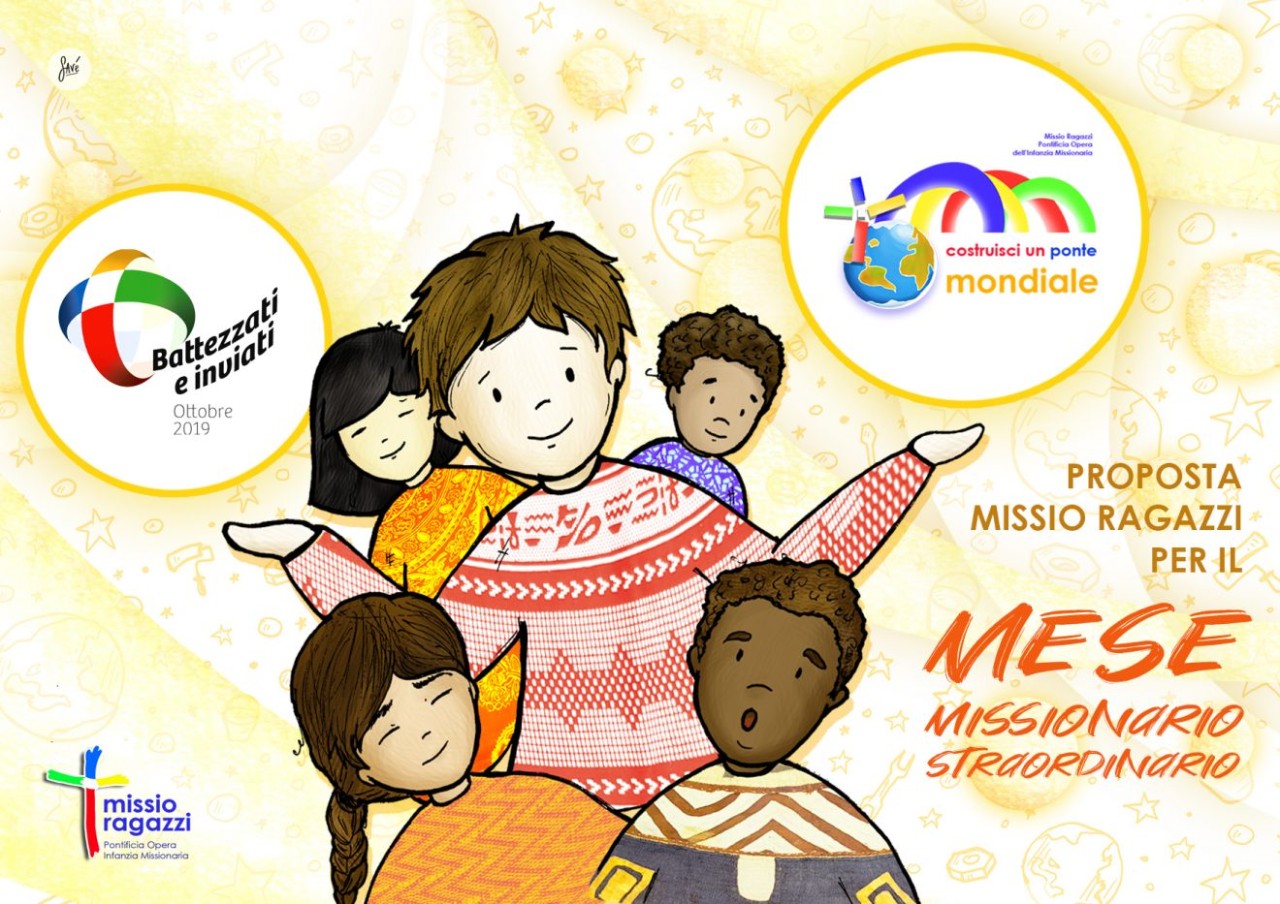 Living the Extraordinary Missionary Month with BUILD A WORLDWIDE BRIDGE
Children also become protagonists of the Extraordinary Missionary Month.
How?
With BUILD A WORLDWIDE BRIDGE (COSTRUISCI UN PONTE MONDIALE) initiative, a formation program that helps little ones to discover the meaning of their own Baptism and to commit themselves to the mission that results from it.
For the Extraordinary Missionary Month, the Italian secretariat of the Pontifical Missionary Society of Childhood (Missio Ragazzi) has created an ad hoc section on the website www.pontemondiale.missioitalia.it.
From this page, after registering for free and clicking on "October - Extraordinary Missionary Month" you can access the recommendations for activities, dynamics, games, designed both for individual children (with the online registration of a parent), and for an entire group (catechism, school, scouts, etc.).

The formation program that is designed for children, and supported by the presence of an educator, is developed for the month of October, ideally divided into four weeks. For each week, an aspect of Baptism to be rediscovered is presented and a commitment that characterizes being a missionary is suggested, that is, prayer, sharing, proclamation, and fellowship. Each proposal is presented in the form of a game, which educators can offer to the children (parents to their children) or adapt according to the context in which they work.

At the end of the Extraordinary Missionary Month, each child will receive a certificate inviting them to continue their commitment to the mission in their daily lives.
The formation program BUILDING A WORLDWIDE BRIDGE (COSTRUISCI UN PONTE MONDIALE) continues even after the extraordinary October. In fact, those who wish can continue the journey for the rest of the year (November - June) by clicking on the four sections (prayer, proclamation, sharing, fellowship) and carrying out the suggested activities with the children, so that they themselves can be helped to live the four indispensable commitments of being a missionary in their day-to-day life by having fun.

As all this becomes concrete, it will be possible to build a bridge with four steps, each one corresponding to a commitment - a way to make the path visible to children's eyes as they walk through the pastoral year.
Chiara Pellicci