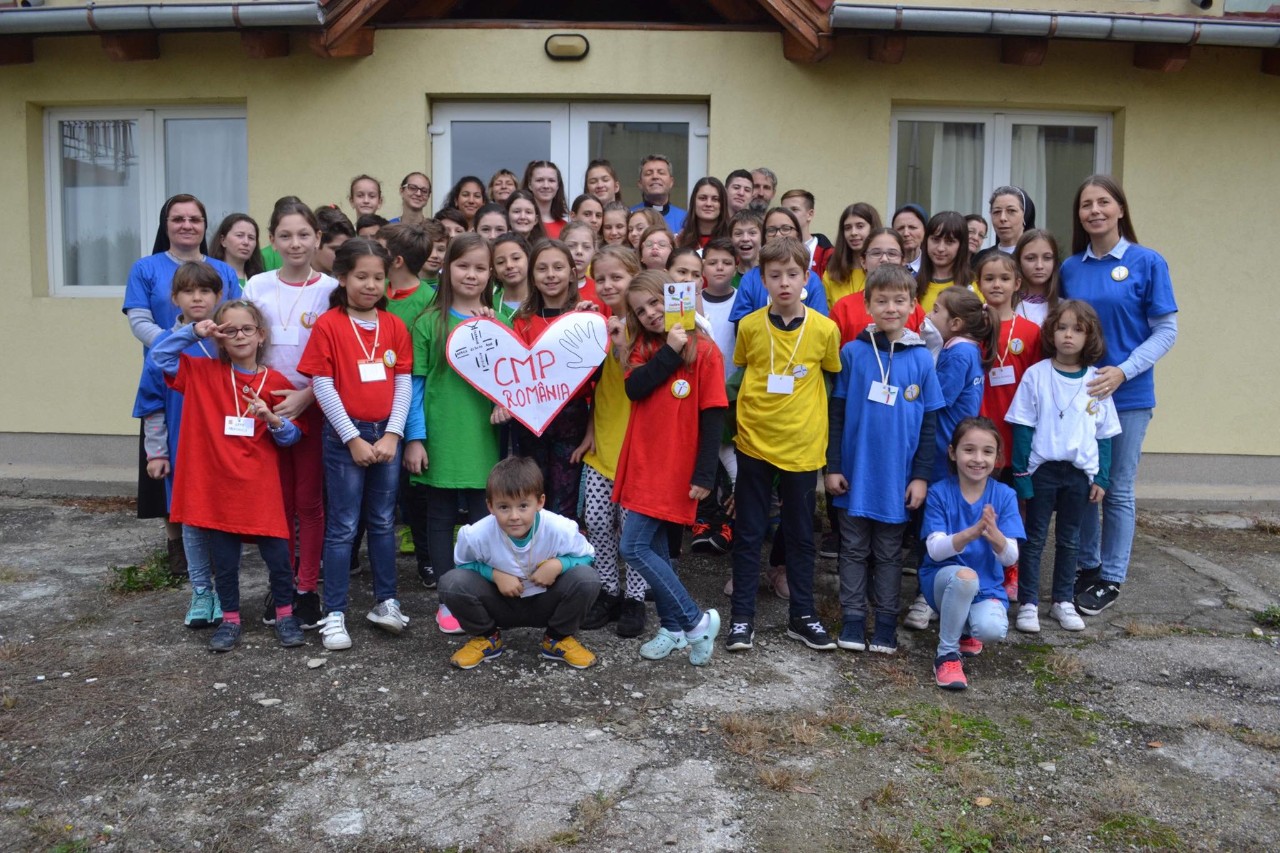 Romania: The first meeting of the Romanian missionary children
The first meeting of the missionary children in Romania was held with the theme "With Jesus on a Mission" from November 15-17, 2019 at the The Missionary Oblates of Mary Immaculate of Mărăcineni monastery in the province of Argeș.
The course was formative thanks to educational activities, missionary formation sessions, moments of prayer and communion, but also of recreation, music and theater workshops, all aimed at developing in children the zeal and passion for missions. During the Mass on Sunday, November 16th three children were made preliminary missionaries in front of Jesus and in the presence of Father Eugen Blaj, the national director of the Pontifical Mission Society in Romania.
During the offertory, the children donated many games for poor children. A lottery was also organized through which children received gifts and diplomas for participation.
The purpose of this meeting was to deepen the meaning of the words Baptized and Sent that were proposed by Pope Francis for the Extraordinary Missionary Month. Children are also called to give meaning to their lives and to share the Gospel of Jesus, as baptized and sent.
Missionary Childhood activities aim to cultivate the missionary spirit in children, drawing on the example of Jesus and the founder Msgr. Charles de Forbin Janson,
whose charisma sums up living the faith through prayer and charity.
In this sense, it is necessary to help children develop the spiritual dimension which is so important in the life and growth of every person. It is a dimension that integrates others, giving unity to the person.
We recall that on May 18, 2019, the Pontifical Missionary Childhood Association inauguration was held in Romania in St. Joseph Cathedral in Bucharest, a moment in which a group of children presented their membership. Among those present was Sr. Roberta Tremarelli, General Secretary of Missionary Childhood.