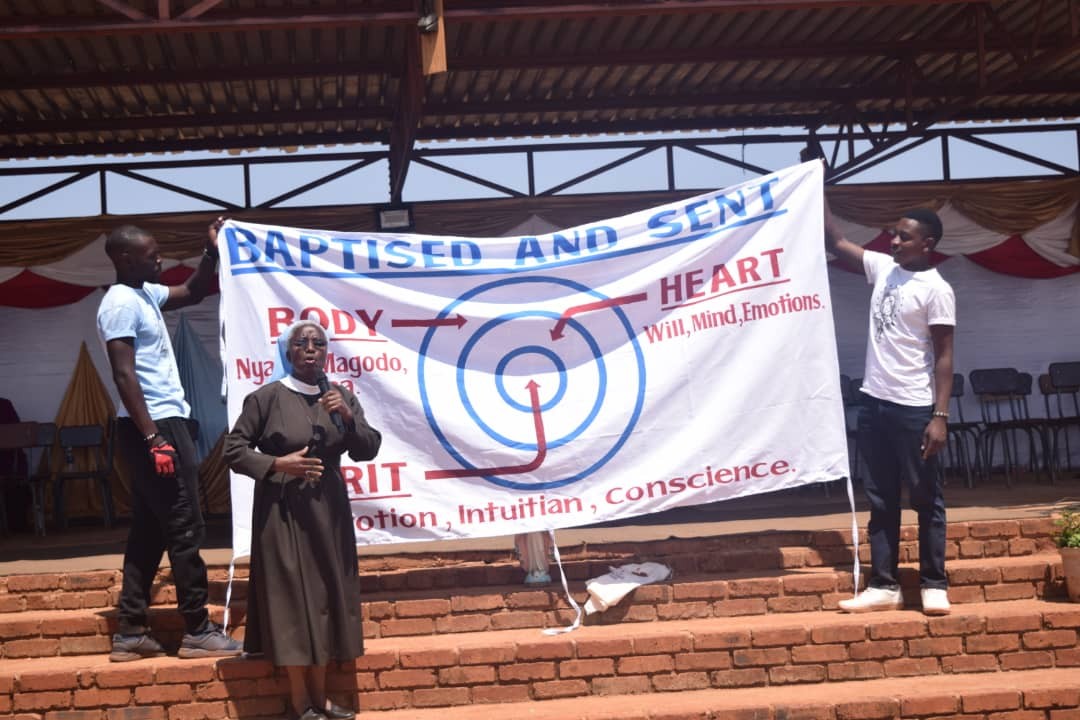 Zimbabwe: The Extraordinary Missionary Month October 2019
The whole year 2019 was devoted to deepening the missionary culture of the Church, in response to the Pope's call to celebrate the Extraordinary Missionary Month October 2019.
The director of the Pontifical Mission Societies, together with the National Pastoral Director of the Zimbabwe Catholic Bishops' Conference, organized a seminar in February for all the diocesan pastoral directors, and diocesan representatives to discuss how to celebrate the Extraordinary Missionary Month.
Some activities to be held in the dioceses during this year were then decided. These include the launch of the theme in June, at the parish level, and the public proclamation of the faith, that is, visiting the sick, prisoners, elderly homes, orphanages as well as praying with them, cleaning some public places as a parish and going on pilgrimages to diocesan shrines.
In addition, several conferences were organized by experts of the dioceses, parishes, schools, seminars, etc. Materials related to the Extraordinary Missionary Month were distributed, such as posters, t-shirts etc., in which the "Baptized and Sent" logo was the most popular.
Five brochures on various topics were produced that included evangelization content: what we evangelize, how we evangelize, primary evangelization, evangelization and catechesis, and baptism and mission. The Holy Childhood Association in all of the dioceses have composed a song entitled "Baptized and Sent" and the best video was sent to Rome. The celebration of the Extraordinary Missionary Month in October at the diocesan level was the culmination of all the events, with the participation of the faithful.